Photo Gallery - 2021
This web page is for association members pictures.
Please send pictures and details to the following email address:-
Email -
info@bdaafishing.org.uk
Great Ouse - September 2021
Adam Gibbard has been trying out the our river venues and things are looking good. Adam wrote "I battled my way to the river bank to the poor charity field.I had an hour and a half on the bank caught quite a few roach, a few small chub and some lovely dace. "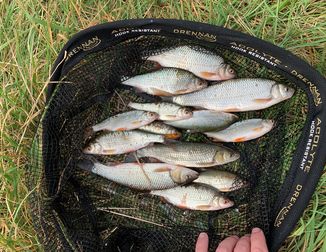 ---
Woodfields - August 2021
We don't often get sent pictures of Pike caught at Woodfields. However, young Ethan Reilly caught this fine 12lb Pike on a small spinner while fishing for Perch (picture provdied by brother Joe).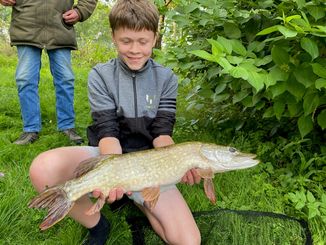 ---
Matthew Bass wrote "After a quiet spell I have been catching a few over the last week or so. Commons of 12lb 14ozs, 15lb 8ozs and 17lb 4ozs and a scaley Mirror of 15lb 4ozs all caught in my last 4 short evening trips. The pictures are the 3 largest. The 17 is the one with the split in the top of its tail, a fish i had caught at over 19lb in May"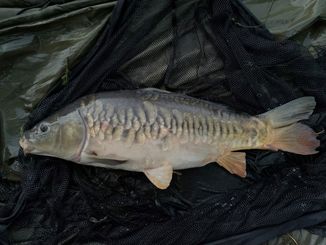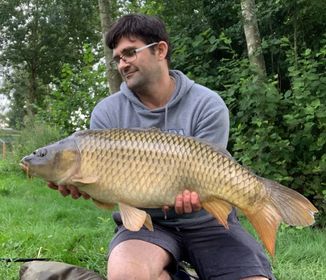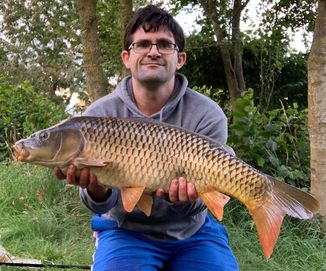 ---
Woodfields - July 2021
Richard Matthew sent this in "It's been a few weeks since I've been down the lake. I popped down there for a couple of hours this evening (13 Aug) and managed to catch this absolute stunner that tipped the scales at just under 24lb."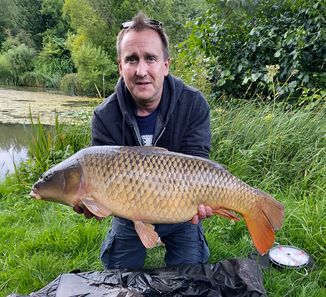 ---
Another nice common caught by Nick Keay, pictured below. Nick wrote "I caught this lovely Common Carp at Woodfields on my second visit ( I'm a new member). Caught it on a floating hair rig. 15.4 lb/oz".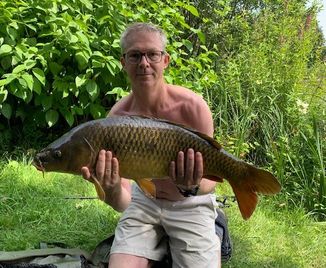 ---
Matthew Bass is pictured below with a good sized mirror carp weighing in at 13lb 4oz caugnt on 10th July 2021.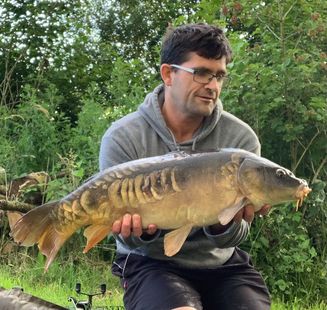 ---
River Catch - July 2021
Adam Gibbard sent in this fine chub caught on one of our river sections on 4 July.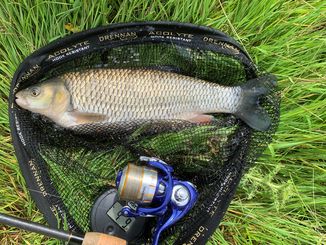 ---
Woodfields - June 2021
Alex Adams is pictured below with a good sized common carp weighing in at 21lb caugnt on 10 June 2021 with dog biscuits.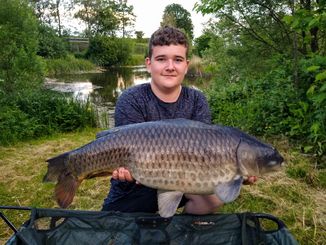 ---
Richard Matthew pictured below with a common carp weighing in at 15lb 11oz on 10 June 2021.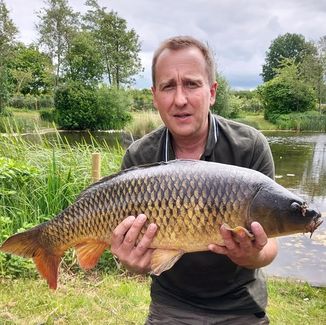 ---
Pictured below a fully scaled mirror carp weighing in at 16lb caught by Richard Matthew on 1st June.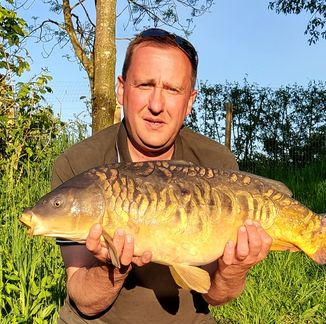 ---
Woodfields - May 2021
A fine 26lb common carp caught 28 May 2021 by Mick Hollis, special thanks to Richard Matthews for helping to land it who we believe got a bit wet.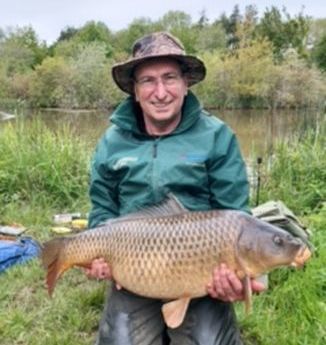 ---
Richard Matthew caught this yesterday evening (28 May), he writes
"it's the same fish I had in March. This time it tipped the scales at just over 21lb. Had a fantastic afternoon down at Woodfields, the lake is looking great. Even got my feet wet assisting another member (see above)"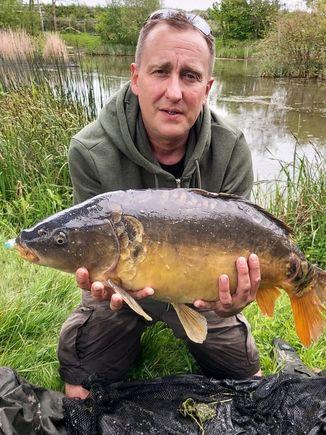 ---
Below is pictured Matthew Bass with a fine 19lb 6oz common caught on 20 May 2021.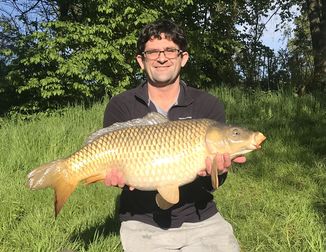 ---
Anothe fine fish caught on the same day (20th) this time by Dave Gillman. This one weighed in at 14lb 10oz.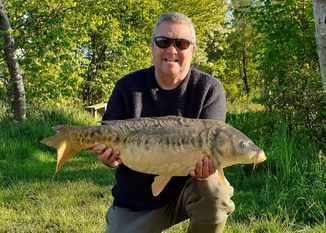 ---
From earlier in the month Dave sent in this photo of a fine 14lb 13oz scaley mirror carp.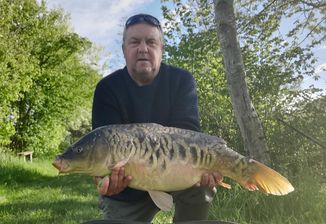 and this one below from a bit earlier in the season - a common weighing in at 14lb 1 oz.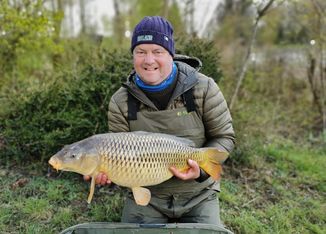 ---