Coaching & Taster Sessions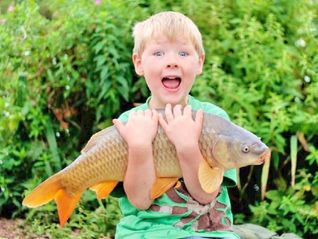 Structured Coaching
The Buckingham & District Angling Association will hold a number of coaching sessions this summer at Woodfields Lake. Although youngsters normally make up the attendees for these sessions they are open to all ages and also for families to attend. Why not come along with your son or daughter and both learn to fish.
"One of the greatest charms of angling is that of all the sports, it affords the best opportunity to enjoy the wonders and beauty of nature." - J. J . Manley
The sessions allow coaches to take students through the starter and first three levels of the Angling Trust Cast Awards.
Places are limited to 6.
All equipment and bait is all provided.
Costs - £10 per a session.
All structured coaching sessions run from 10.00 to 12.30. Following many of the sessions there is a junior match with trophies and prizes awarded. The draw for these matches is at 1.00pm fishing from 2pm to 4.30pm. Match entry cost £1.
To find out more call Simon Bumstead on 07767 663928 or email us at :
info@bdaafishing.org.uk
---
Taster Sessions
If you are interested in arranging taster sessions for any youth group you are involved with then contact Simon Bumstead (details above).
If your group is located in the Brackley area then these will be hosted by Brackley & District Angling Club's at their venue - St James Lake.
If your group is located in the Buckingham area then the event will be hosted by Buckingham & District Angling Association - Woodfields Lake.
We normally limit numbers to a maximum of 16 for any one session. The rationale for this is to ensure we offer a quality session by giving all attendees a longer time fishing and ensure we have a higher ratio of coaches to attendees. If your group is larger than this then we can split the event over two different evenings.