Venues
Buckingham & District Angling Association offers something for every type of angler young and old, pleasure angler or specimen hunter.

Our venues include Woodfields Lake and several miles of the Great Ouse river.


---
Woodfields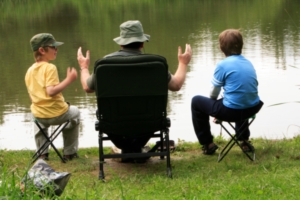 Woodfields - (c) Photograph by John Credland 2008
---
Great Ouse
Buckingham & District Angling Association control the fishing on around 5 miles of river centred around Buckingham, Catches of specimen fish landed from our waters regularly feature in the angling press.
1. Moreton Mill to just above Twin Point.
2. The Twins - Maids Moreton Poor Charity Field.
3. Dick Walkers - Downstream Thornton Bridge.
4. Leckhampstead Bridge (Straight and Horses Field).
Click here for locations and access points to all our river venues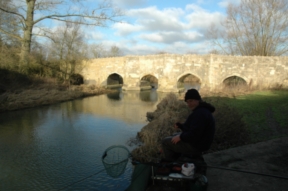 Roman Bridge - (c) Photograph by Red Fell 2009
---
Access to the river behind Hyde Lane Lakes
A key is now required to use Staleys car park to gain access to our river venues behind Hyde Lane lakes (venue 2 above). The key will cost £15 available from Hyde Lane Lakes Syndicate group. The cost is refundable when the key is handed back. Contact Nick Mullis on 07762 822499 to arrange pick-up. His address is 14 Bourtonville, Buckingham MK18 1AZ. You will need to provide your BDAA permit number or show your permit in order to obtain a key.