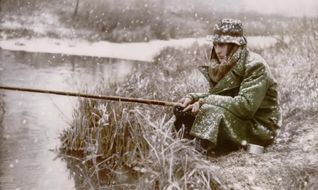 Dick Walker using a Glass Hardy Matchmaker and a 'Speedia' centre pin reel on the Great Ouse downstream of Thornton Bridge (c) Photograph by Fred J Taylor.
News
Welcome

The Buckingham & District Angling Association are a local welcoming club who are looking to promote fishing in our local community.
During the summer we hold a number matches and events at the club's lake Woodfields near Preston Bissett. So why not come along and see what we are all about.
---
Forthcoming Events

18 September
UOAC Event at St James Lake
UOAC Senior Junior Open Match
Draw 08.00hrs fish 09.00hrs till 13.00hrs.
Entry Fee £5 per team, Pools £5 per team (optional).
Adult and Junior (18 years and under). Age on 1st May applies.
---------------------------------
1 October
BDAA Event at Woodfields
BDAA Open Junior Xmas Match

Draw 11.45pm Fishing 12.30pm to 15.00pm
Entry Fee 50p
Junior (16 years and under). Age on 1st June applies.
---
Access to the river behind Hyde Lane Lakes

A key is now required to use Staleys car park to gain access to our river venues behind Hyde Lane lakes. The key will cost £15 available from Hyde Lane Lakes Syndicate group. The cost is refundable when the key is handed back. Contact Nick Mullis on 07762 822499 to arrange pick-up. His address is 14 Bourtonville, Buckingham MK18 1AZ. You will need to provide your BDAA permit number or show your permit in order to obtain a key.
---
Reminder - Hyde Lane

The Hyde Lane Syndicate have advised the club that last month two BDAA members were found fishing on Hyde Lane lakes. Please note this venue is no longer on the BDAA permit and should not be fished unless you are a member of the Hyde Lane Syndicate.
---
Catch of the Season - so far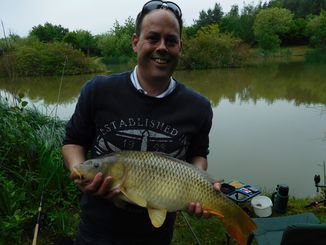 Rob Dean caught this fine 11lb common at Woodfields on the 5th June. if you can better this then send us the photo and we will put it on the website.
---
AGM 17 March 2016
The AGM recently held was well attended. Barry Smith announced that 500 Crucian carp were recently stocked into Woodfields. A summary of the other key messages will be posted here shortly.
---
Committee requests your views
If you have any suggestions on how we could improve the fishing experience on our waters then please let us know your views. You can email us at:-
info@bdaafishing.org.uk
16 September 2016